Our Services
Serving DuPage County
Call Anthony's Windows & Gutters in Wheaton, IL at 630-835-5161 for gutter cleaning service.

* Gutter Cleaning Services
* Gutter Repair Services
* Gutter Guard Services
* Gutter Installation Services
* Power Washing Services
* Pressure Washing Services
* Home Repair Services
* Handyman Services
* Home Improvement Services
* Home Renovation Services
About Us
Gutter Cleaning Wheaton IL
Anthony's Windows & Gutters in Wheaton, IL is a gutter cleaning service provider you can bank on. We provide reliable gutter cleaning, gutter repair and more. Our specialized crews have gone through exhaustive training and hold over 15 years of experience. We guarantee we are fully proficient in any volume of work assigned. If you would like the pine needles, leaves and debris removed from your gutters, turn to us for quality service.

As a family-owned and operated gutter cleaning company, we know the ins and outs of cleaning a gutter. We work hard to preserve our customers' homes by expediting dependable gutter repair and cleaning. Aside from gutters, we are also well-versed in home renovations, home repair services, and power washing. Hire us as your handyman to keep your home in outstanding condition. No gutter guard service or home renovation project is ever too major for us to undertake!

Call Anthony's Windows & Gutters in Wheaton, IL for information about our affordable pricing. We will be happy to discuss our reliable services with you to see which service you need around the house!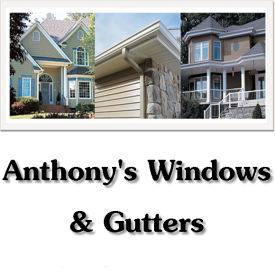 Gutter Cleaning Wheaton IL
---
https://guttercleaningwheaton.com
Payment Methods
Master Card, VISA, American Express, Check, Cash